MEO Closes Multi-Million Dollar Sale of Commercial Space in SOMA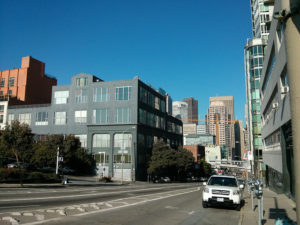 (April 28, 2017) Representing the seller, MEO has helped to close the sale of a multi-use commercial building located in San Francisco's South of Market area. The property's prior use involved production and office. The permitted uses include office, retail, production, distribution, and residential.  The property was sold to a local developer who intends to redevelop the building. Elizabeth Murphy handled all phases of the sale beginning with initial negotiations through final negotiations and the closing of the transaction.
Click here to learn more about MEO's real property and land use practice.
(Photo credit: Mark Hogan, via Flickr.)