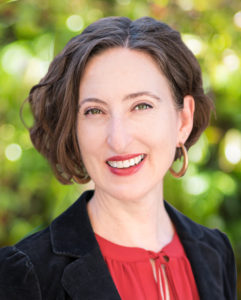 Jodie Smith specializes in civil dispute resolution, especially as it intersects public decision-making. She represents public and private entities, individuals, and nonprofit organizations in civil actions and writs, administrative proceedings, and problem solving outside of litigation. Her experience includes land use, public entity liability, public ethics, constitutional law, regulatory action, contracts, education and other laws impacting minors, and public-private collaborations.
Jodie's practice is informed by thirteen years of state-level public policy experience prior to law school. She was the Public Policy Director for Texans Care for Children, a statewide policy organization, where she developed and implemented a legislative policy agenda in collaboration with local, state, and national partners. Her experience managing regulatory rulemakings and working as a registered lobbyist give her significant familiarity with regulatory governance and legislative policymaking. Jodie was also a Litigation Fellow in the California Attorney General's Civil Law Division, a clerk in the Oakland City Attorney's Office, and an extern for the Honorable Joseph C. Spero, United States District Court, Northern District of California.
Jodie is dedicated to public service and pro bono work. She serves as an appointed Commissioner on the City of Oakland Public Ethics Commission. Additionally, she chairs the Civic & Judicial Appointments Committee of the Queen's Bench Bar Association and is a Tony Patiño Fellow in public service from UC Hastings. Jodie is a long-time youth advocate, and represents young people in school discipline matters with Legal Services for Children of San Francisco, whose Pro Bono Leadership Award she received in 2016. She has volunteered as a CASA and court-appointed education surrogate, and helped found the Hastings Association of Youth Advocacy. Jodie also serves on the Board of the Harvard Club of San Francisco.